The following is an article from The Annals of Improbable Research, now in all-pdf form. Get a subscription now for only $25 a year!
A mini-opera in four acts
music by Georges Bizet
words by Marc Abrahams

This mini-opera had its premiere as part of the 16th First Annual Ig Nobel Prize Ceremony, at Sanders Theatre, Harvard University, on Thursday evening, October 5, 2006.

Original Cast
Narrator: Karen Hopkin
The Boy: Pierre Fontaine
Eb: Margot Button
Flo: Gina Beck
The Dog: Maggie McNeil.
Pianist: Scott Nicholas
Friends: The new Ig Nobel Prize winners, the Nobel Laureates, and all the other ignitaries who were on stage.

Characters
EB and FLO, who are sisters. EB is always at rest. FLO is always in motion. Each girl has a cellular phone always held to her ear.
The BOY.
The boy's DOG (a biting, but non-singing, part). The DOG appears in Acts 1, 3, and 4.
FRIENDS— the neighborhood children (this role is played by guest scientists). They appear in Act 4.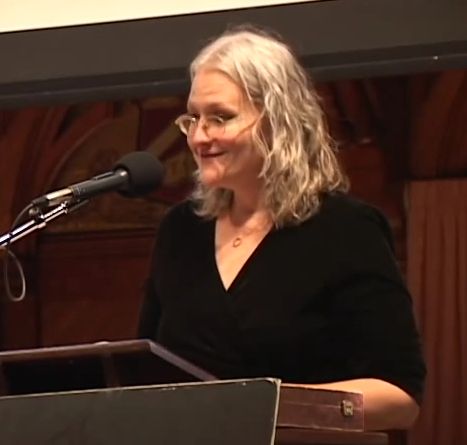 ACT 1: "A Natural Leader"

NARRATOR [spoken]:Tonight's opera is about a boy, and his ego, and his inertia. This little boy thinks he's the most popular boy EVER. Here in Act 1, he has JUST moved into town. Right next door live two sisters. The boy expects the two sisters to come over and play with him. But that may not happen. You see, one sister NEVER leaves the house — and the other sister is ALWAYS running around. Let me clarify that: One sister is at rest, and she tends to stay at rest — and the other sister is in motion, and she tends to stay in motion.

Now let's meet the little boy, and his little dog. The boy explains how he's going to get the two sisters to come admire him. Inevitably, the boy comes to realize, as he always does, how very wonderful he is. Let's listen.
Continue reading